Aloe Stem Cell Extract:
a Biotech ingredient
At The Green Cell we are helping manufacturers meet the challenge of Less ingredients – All the Benefits with All in OneTM – by introducing our novel biotech ingredient.
All in OneTM is a multifunctional ingredient that elevates modern skincare formulations by interacting with the skin at a molecular level.
Clinically Tested Dermatologist Approved
Clinical and biological studies have confirmed that All in One™ is effective in promoting the following effects on the skin:
All in One™ benefits:
Healing Agent with broad-spectrum use.
Natural booster of other active ingredients.
Proven Antioxidant Activity.
Promotes skin's natural ability to self-express Hyaluronic Acid
and Collagen.
Proven to aid in Soothing Redness and Inflammation of the Skin.
Advanced biotechnology. Adequate capacity & steady supply.
Cost Effective.
Why choose All in One™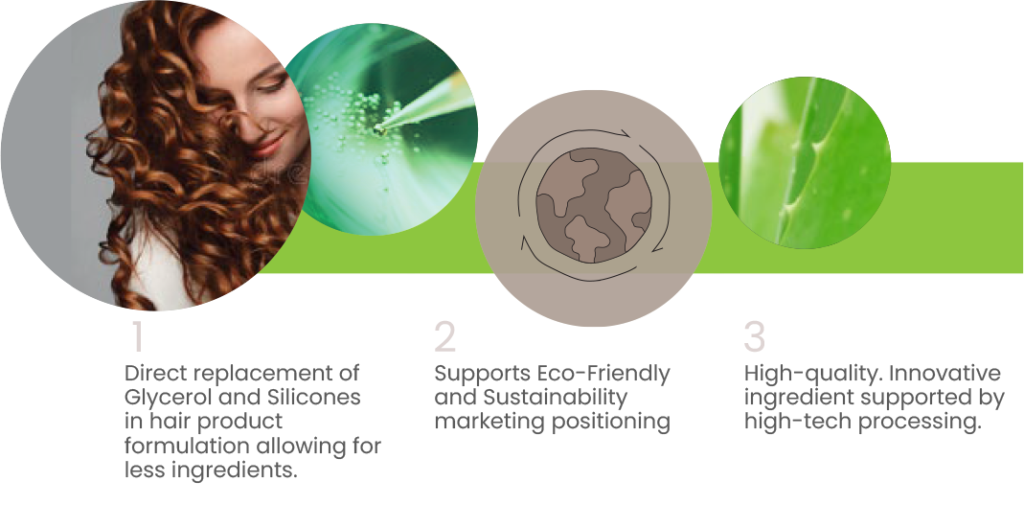 Vegan | Organic | Cruelty-Free | Non-GMO | RoHS | Halal
All in One™ is a potent, stable Aloe Stem Cell Extract with the highest levels of Acemannan on the market. It has been thoroughly tested by labs, dermatologists and clients to support efficacy and the potency of our Acemannan quality and content. It comes in a pure and highly concentrated powder for flexibility of use in various applications and a glycerin base for easy formulation of balms, lotions, ointments, and moisturizers.
Let's discuss how we can help support you and your business with our novel and breakthrough ingredient
Explore Various Application
Skin Care
Aid in Soothing Redness and Inflammation of the Skin.
Boost Hydration for Smoother / Healthier Skin.
Plumping Agent with Proven Antioxidant Activity.
Deeply moisturizing effect, aiding in the repair of skin cells, and works to balance the skin's natural flora ( microbiome).
Hair Care
Increases Hydration and Moisture, Eases Detangling, promotes Curl definition.
Effective across all hair textures, especially ethnic and damaged hair. Direct replacement of Glycerol and Silicones in hair product formulation allowing for fewer ingredients.
It is appropriate for leave-on applications, as well as rinse-off solutions.
The Green Cell™ is a leading Biotech firm, accredited with having mastered the development of a potent, stable
Aloe extract with the highest levels of Acemannan on the market and now we are able to harness the power of this
wonderful component through breakthrough advances in stem cell science.
Our Stem Cell Extract is
Superior to Commercial Aloe
Rigorous Testing Confirms Enhanced Expression of Collagen and Hyaluronic Acid
Collagen Expression Col 3/4/7
Collagen III, IV and VII. Collagen, the major insoluble fibrous protein in the extracellular matrix, is responsible for skin elasticity and tonicity.

Hyaluronan Synthase 2 (HAS2)
HAS2 is a key enzyme in the production of hyaluronic acid (HA), a major component of the
extracellular matrix that contributes to skin hydration and improved texture.

Cultured fibroblasts tested for gene expression by RT-PCR for key markers correlated
with skin health after treatment with test compounds at suggested usage levels.
Data Summary & Conclusions
Clinically and Dermatologist Tested
Independent Clinical Study
Scores for Overall Appearance improved after just one week of use