All in One™ stem cell extract is a Beauty BioTech ingredient sourced from carefully selected Wild Aloe vera plants known for their highly sought after levels of Acemannan.
TheGreenCell distills the essence of Aloe vera through the isolation and growth of aloe stem cells. Clinical studies have proven that All in One ™ interacts with the skin at the molecular level, improving Hydration and Healing whilst reducing signs of Inflammation and increasing Smoothness and Softness of the skin.
Manufactured under
Vegan | Organic | Cruelty-Free | Non-GMO | RoHS | Halal
Made in USA and Italy
Applications

Aloe has an image traditionally and universally associated with health and beauty. Multiple scientific studies have been published proving its effectiveness.
TheGreenCell has scientifically selected the most powerful aloe stem cells and optimized conditions for their growth and enhanced biological activity. Our novel process combines the expertise of our people and the natural benefits of the plant, enabling us to deliver robust Plant-Powered Health & Beauty for your Skin.

Clinically Tested
Dermatologist Approved
Clinical and biological studies have confirmed that All in One™ is effective in promoting the following effects on the skin: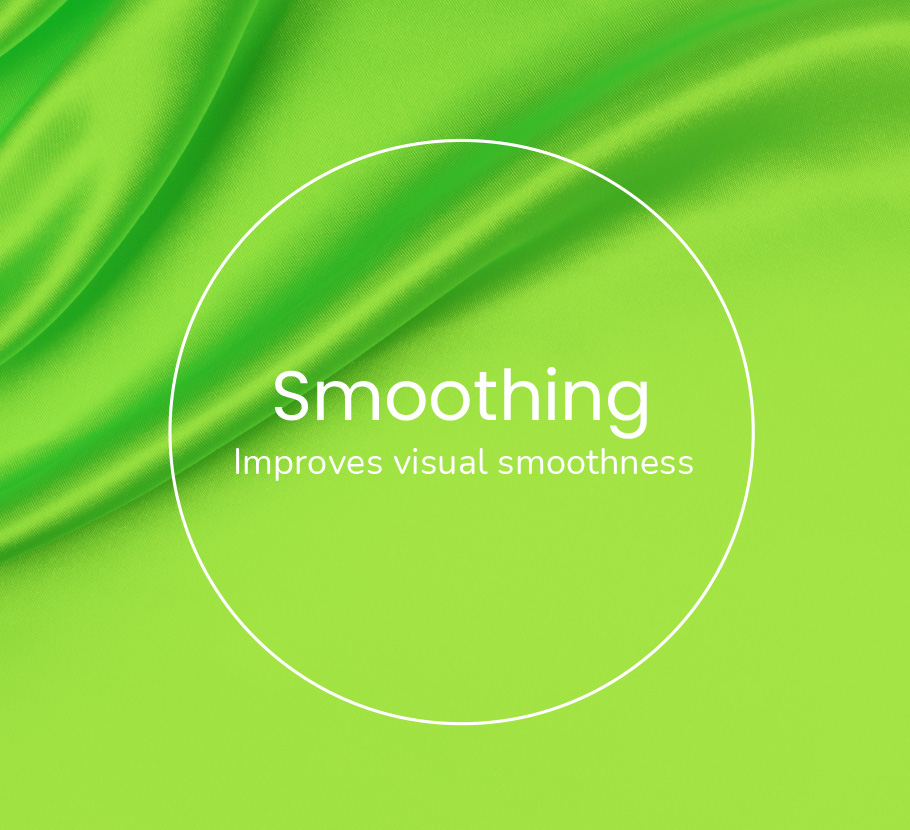 Increases collagen III / IV expression by 66% and 41%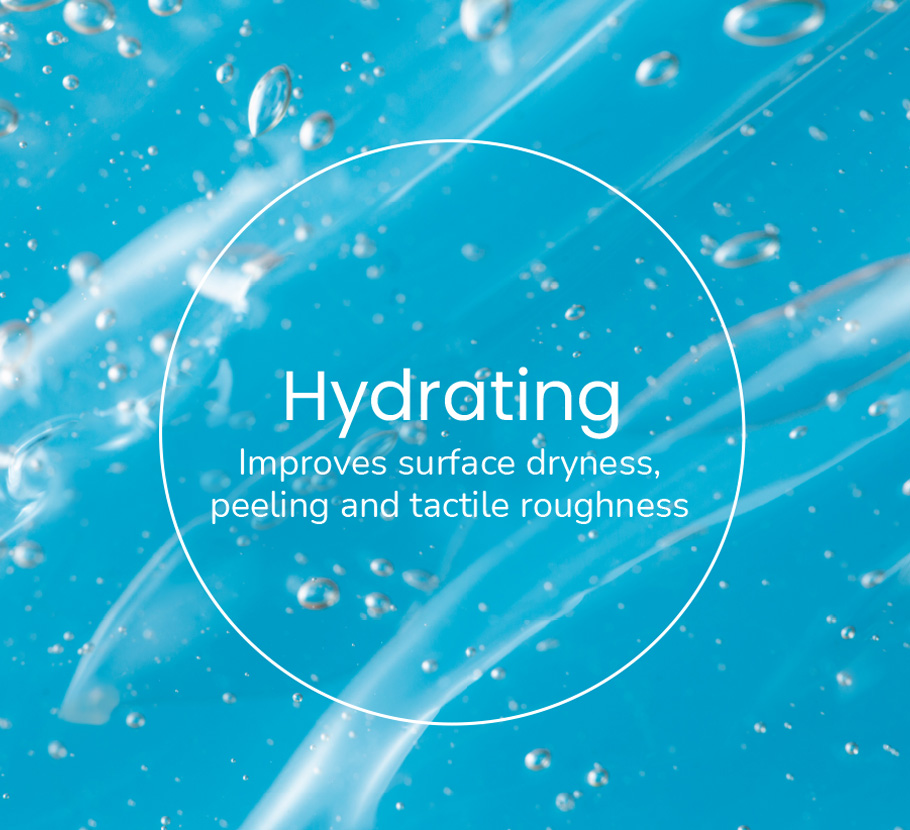 Increases gene expression of Aquaporin 3 up to +90%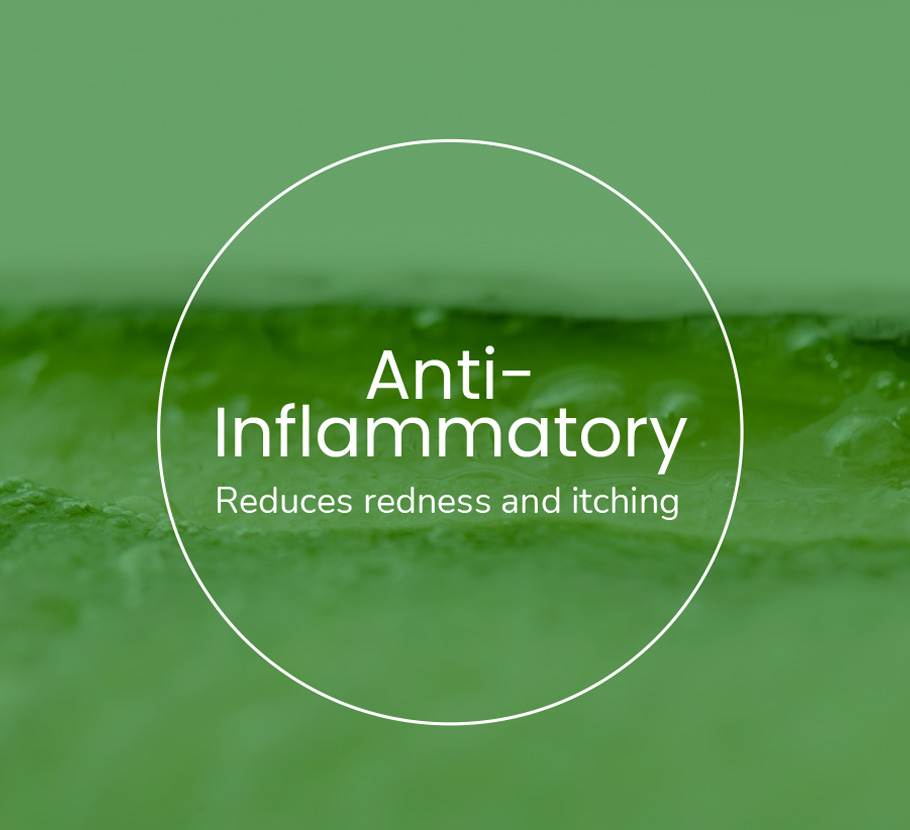 Reduces inflammatory cytokines by 15-40%

Acemannan
All in One™ harnesses the natural power of Acemannan, a molecular compound considered to be the main functional component of Aloe vera, delivering the Health and Beauty benefits attributed to Aloe vera via a sustainably sourced Stem Cell Extract that is both Stable and Highly Efficacious.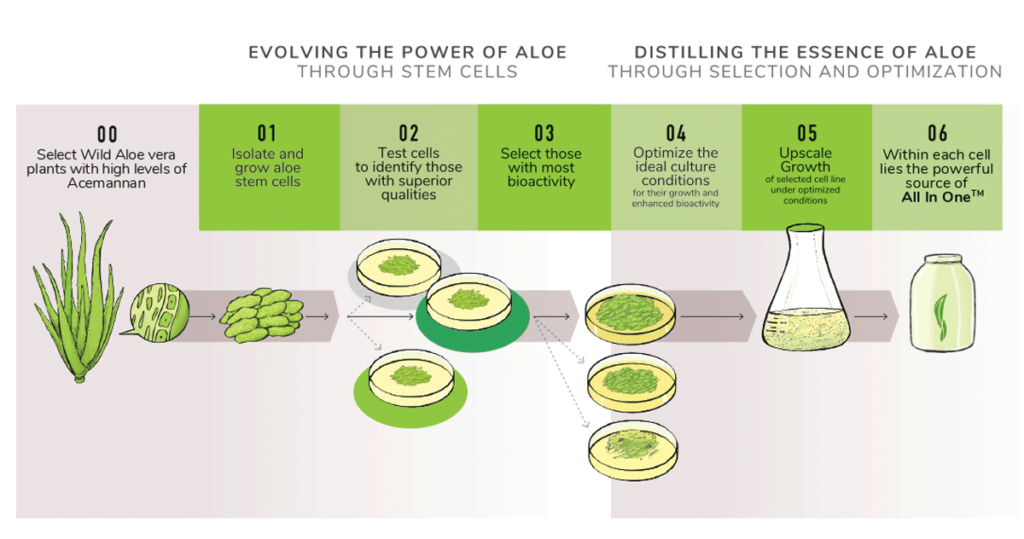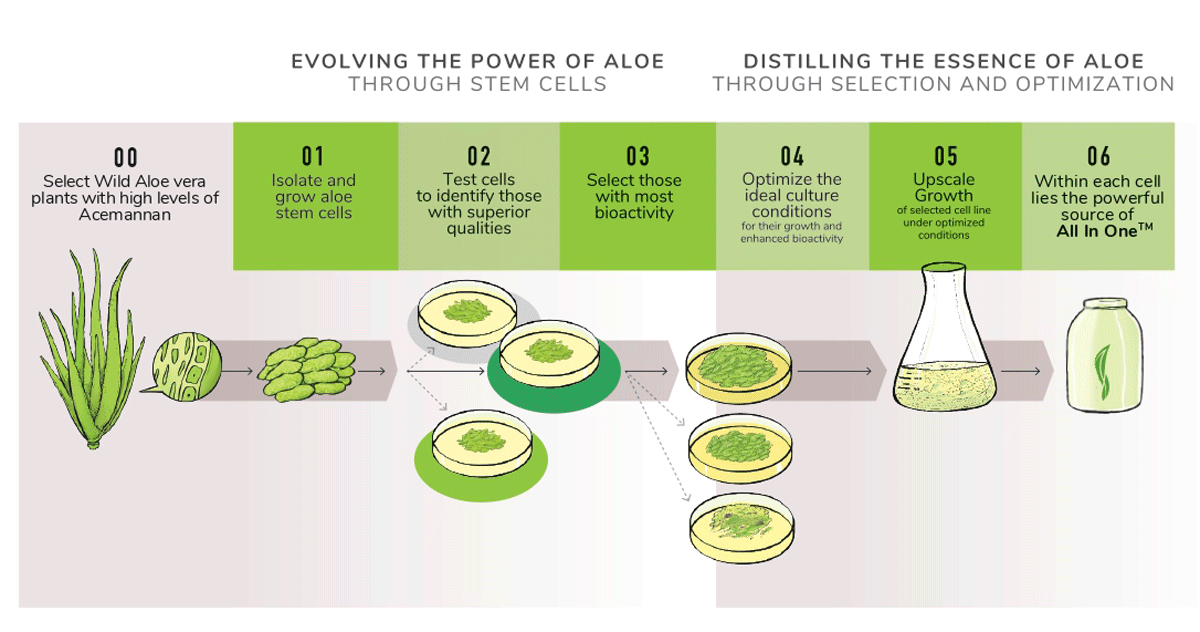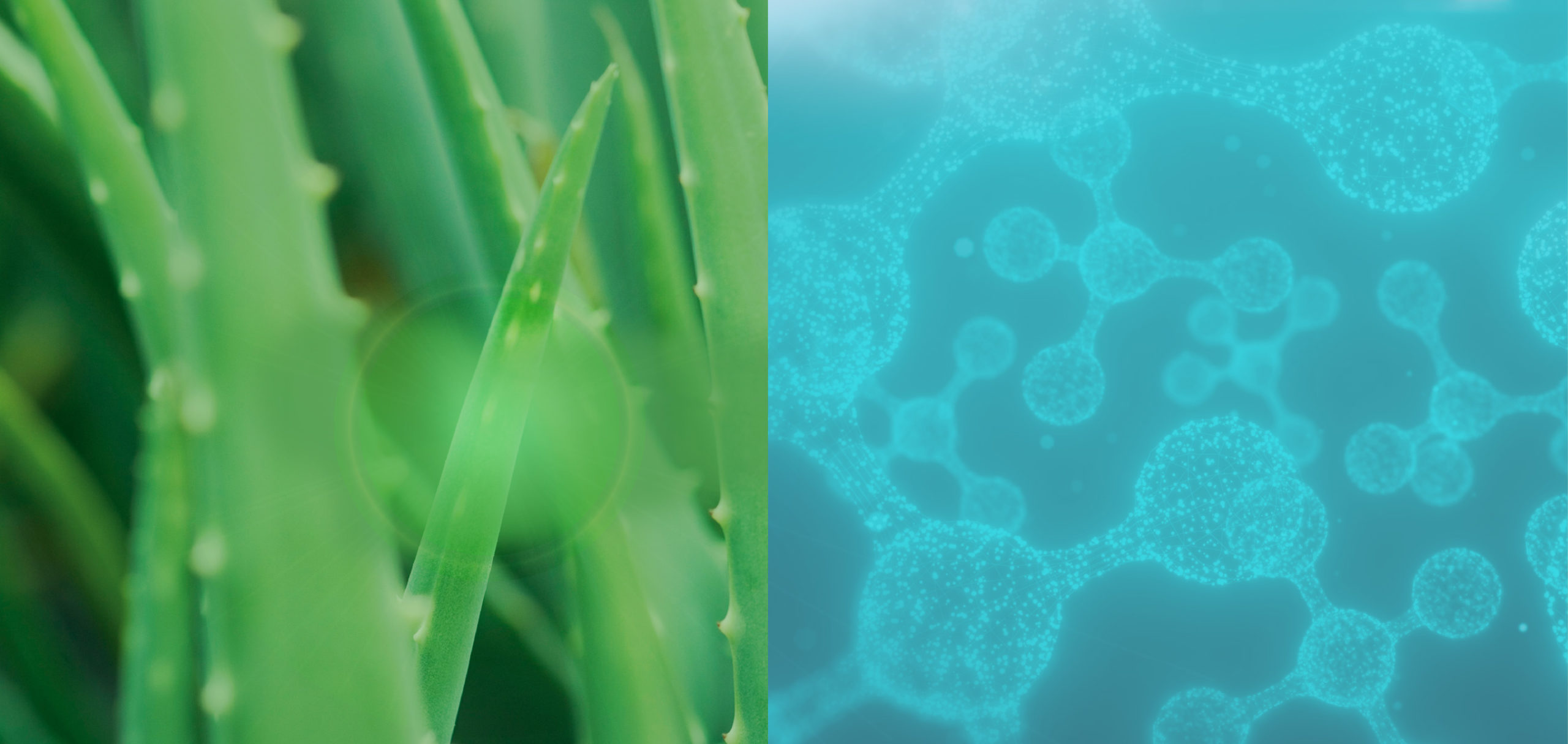 Sustainability from the Start
The current methods of cultivating and processing Aloe vera result in the degradation of most if not all of its bioactivity. Therefore, products today fail to deliver on Aloe's most valuable and functional benefits, translating to a considerable misuse of human labor and natural resources needed to grow, harvest and process Aloe.
All in One™ is derived from the rigorous selection and optimization of Aloe Stem Cells. This process, combined with our proprietary methods to culture, isolate and grow Aloe Cells in the lab has enabled us to capture Aloe´s potential. All in One™ delivers the cosmetic and health benefits of Aloe vera through an extract that is far superior to any commercial product available today.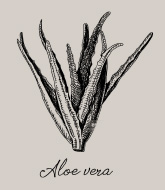 Aloe was known as the "plant of eternity" in Egypt as far back as 6,000 years ago. The nectar of this Sacred Wild Plant was considered to hold the secrets of Beauty, Health and Immortality. This ancient herbal ingredient has been immortalized in skin-care culture and rituals.
About Us
TheGreenCell is a research and development company whose principal mission is to unlock the power of plants through the use of sophisticated technologies in molecular biology and genetics.
At TheGreenCell we're leveraging our knowledge and deep expertise in molecular science and biology to produce scientific breakthroughs that are unlocking unique health and cosmetic benefits of some of earths' most recognizable and exceptional plants.
Our first products have focused on plant families like Aloe, which have been used to heal, hydrate and nourish humans for centuries.
From our research laboratory in Gaithersburg MD, our team works with strategic partners in Italy and Germany to upscale and produce lines of quality extracts that deliver the functional power of plants across a myriad of consumer applications. All with a profound commitment to the planet and the sustainability of its most precious natural resources.
Marisol Pages
Chief Executive Officer
William Lowther
Chief Scientific Officer
Nicola Whitaker
Chief Operating Officer
Mahnaz Kiani
Scientific Director

Contact us
Do you have any questions about
All in One™ Stem Cell extract?
Contact our Global Brand Ambassadors.