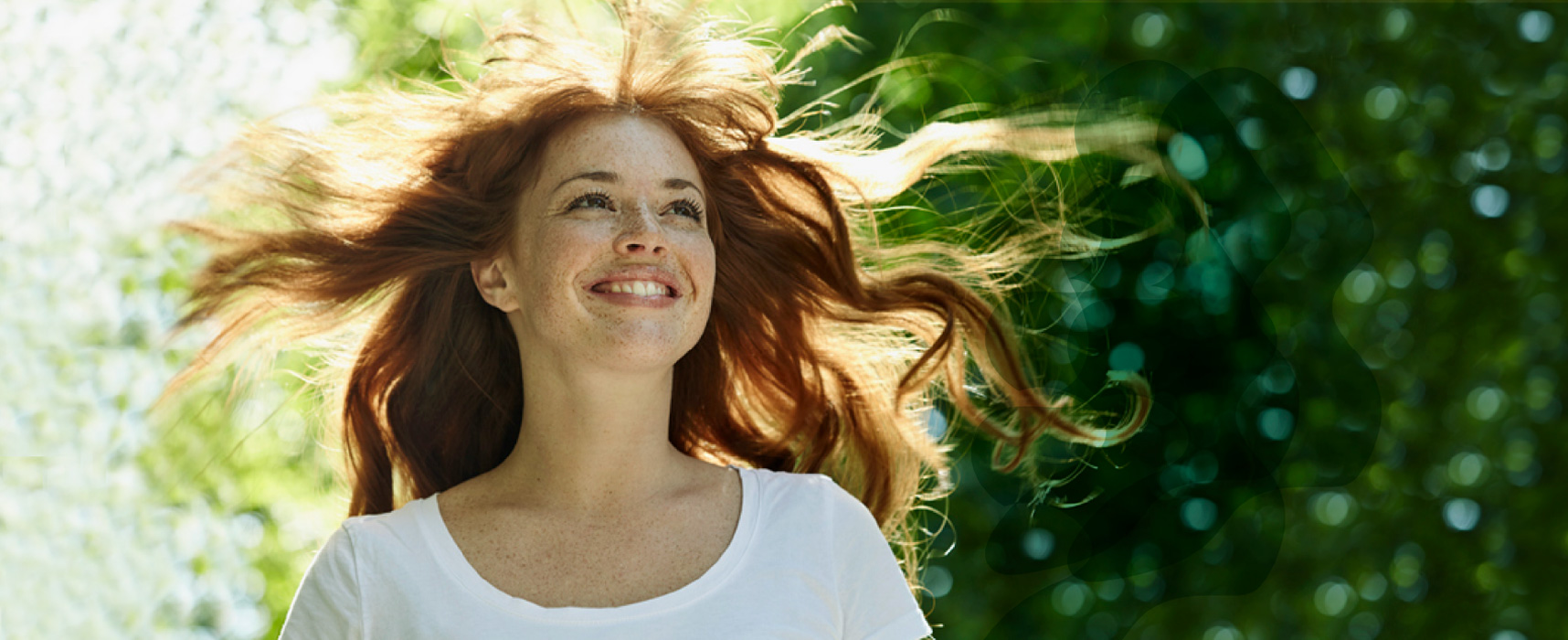 There is a
better way for
science and
nature to flourish

Harnessing the Power of Plants
for the Benefit of People and Planet
Our origin story
TheGreenCell, Inc is a scientific research and development company that has pioneered the use of stem cell technology to unlock the power of plants through sophisticated strategies in molecular biology and genetics.
TheGreenCell was born on a paper napkin in the roof-top bar of a hotel near the White House. Dr William Lowther, a Johns Hopkins trained human geneticist who was finishing a Post-Doctoral Fellowship at the National Institutes of Health (NIH), had gathered a close group of friends – fellow scientists, a financial expert and a project manager – to explain his idea over a glass of wine. The napkin, picked up from the bar, became the founding document as he diagrammed his plan on its crumpled surface with a red rollerball pen.
The company was formed around the belief that nature is full of exceptional plants with cosmetic and pharmaceutical benefits that have the power to heal and nurture humans. Dr Lowther reasoned that new technologies in molecular biology could be the key to harnessing their full potential. Aloe vera, the source of our first commercial product, is a perfect example. It is a plant of incredible potential with remarkable health and cosmetic benefits. However, because of the extreme challenges of preserving Aloe vera's unique properties while harvesting and processing, the plant has been significantly underutilized.
TheGreenCell was launched in 2005. It evolved into a cutting-edge scientific venture. We have devoted the last 15 years to perfecting the science and technology behind our breakthrough and proprietary processes to isolate, grow and optimize plant stem cells, we have transferred the benefits and attributes commonly known to be associated with certain plants into commercial products and applications. Our ingredient pipeline can be deployed against multiple uses, functions, and applications in a wide array of industries and products.
At the core of our mission is an ironclad commitment that all of our plant growth, production and processing be done with an absolute minimum impact on our environment, on the climate and with the goal of enhancing sustainability.

"…nature is full of exceptional plants that have the power to heal and nourish humans."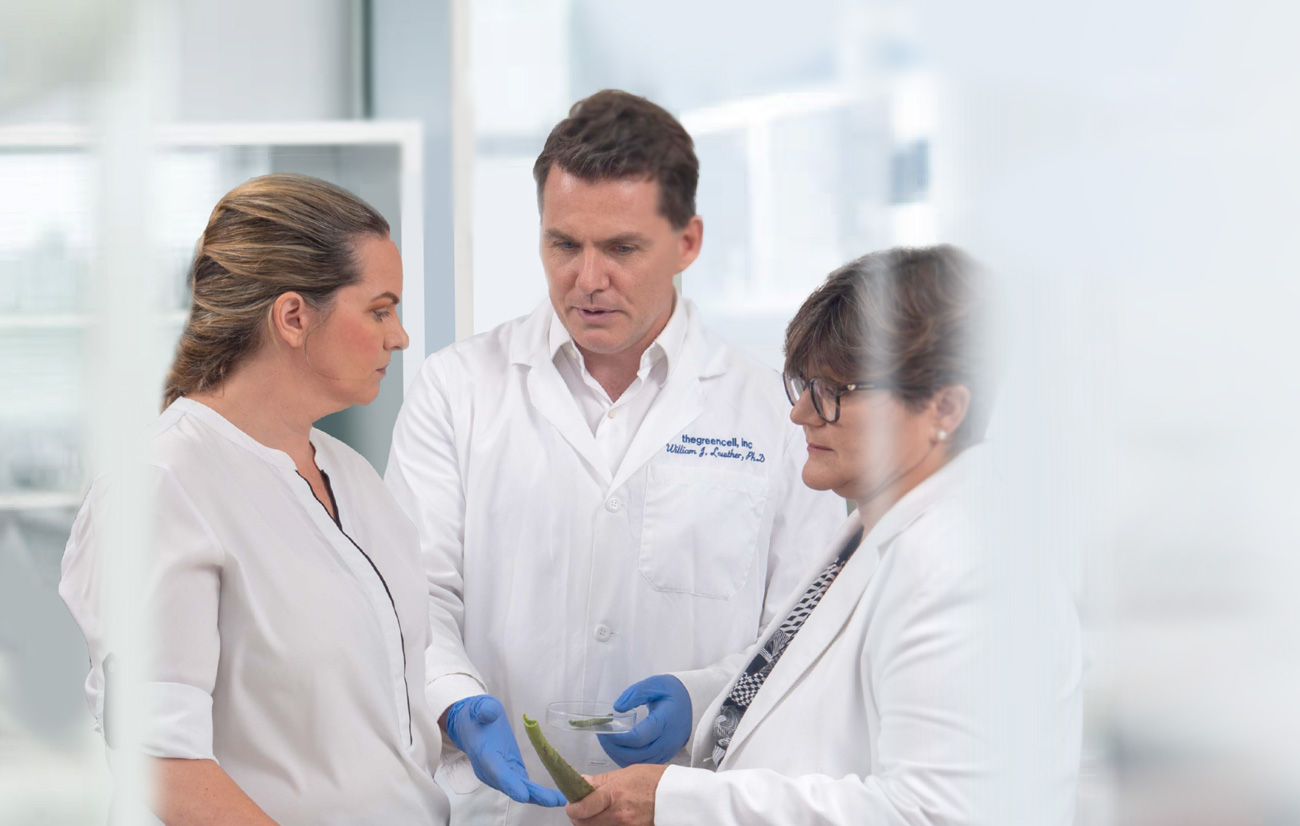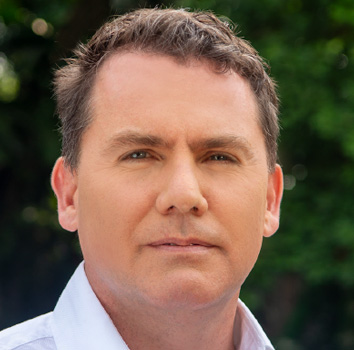 William Lowther

Chief Scientific Officer
TheGreenCell was born out of the intellectual curiosity of its scientic founder, Dr. William Lowther, who directs the scientic vision of the company. William earned a PhD in Human Genetics from Johns Hopkins University and worked for over ten years at the National Cancer Institute of the National Institutes of Health.
Marisol Pages

Chief Executive Officer
Marisol Pages, CEO and angel investor, focuses on nancing research and development whilst leading expansion opportunities across all of the company's developments. Marisol has a master's degree from the American University and an Advanced Management Degree from Barna Management School.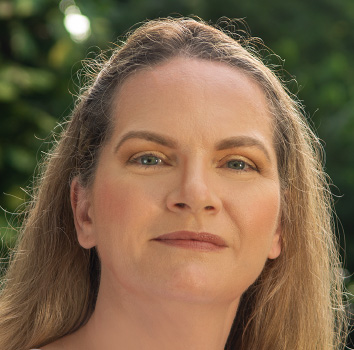 Nicola Whitaker

Chief Operating Officer
Nicola Whitaker, COO and investor, directs daily operations and planning. She brings a global perspective to TheGreenCell after twenty years of experience in operations and risk management for global companies. Nicola holds a Master's degree from the University of St. Andrews, Scotland.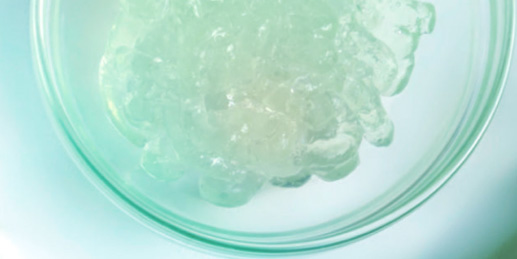 Our Laboratory
is Based in Maryland.
The state is home to one of the largest life sciences clusters in the nation, with 500+ biotech firms, 2,700 life sciences companies, the NIH, the FDA, Johns Hopkins University, and the University of Maryland. The state government is a key player in a host of initiatives to drive growth in biohealth and life sciences. This creates a vibrant scientific community and a rich environment for collaboration.
We work with prestigious partners in the United States and Europe. Our partners share our commitment to sustainability and to producing high-quality plant extracts.
Intelectual Property
(Patents Issued)